11.18.2016
Here's a first look at the product art for ERASED Volume 2, coming to Blu-ray on January 24th!
This beautiful set includes the previously unreleased English dub, audio commentary by the English cast and Alex von David (ADR director & script writer), the original soundtrack, part of the original manga by author Kei Sanbe, and a deluxe booklet - all in a chipboard box illustrated by character designer Keigo Sasaki!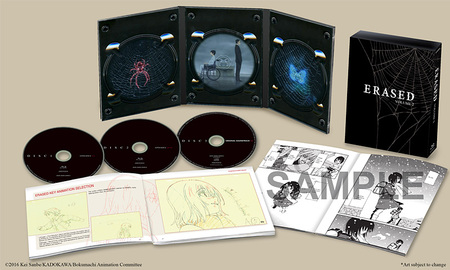 You can pre-order it today at Blu-ray.